4 Important Questions to Ask Before Hiring the Best Architect
Posted on May 11, 2020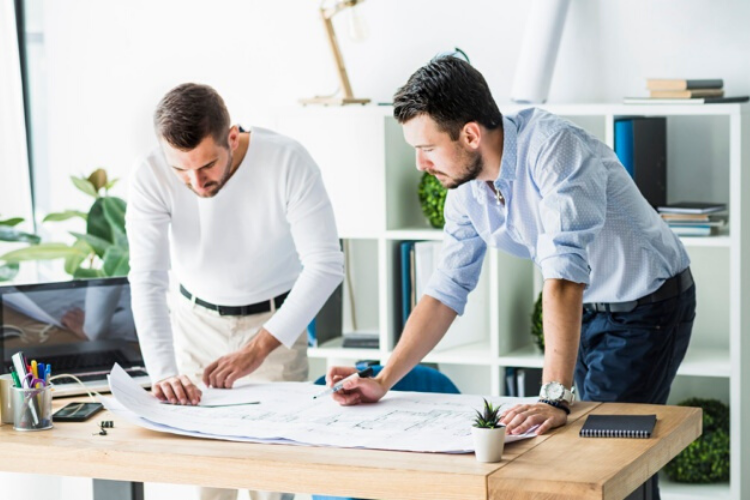 Choosing a residential or commercial reputable company in Dublin is not an easy task. When you are planning to hire good architects you should consider some basic & important things. You have to ask them some questions to understand their working procedure, budget, and planning.
Here are 4 major questions that need to be asked before hiring good & professional architects in Dublin.
1. What are the mission & vision for any project?
Good architectural companies generally have great references & excellent portfolios. However, these references, as well as portfolios, do not indicate how these architects will approach any project. So, before you hire them, you should ask what the mission & vision for your project is. This is a very important thing that you should know. This is because before starting any project, whether it is small or big, the relationship between architects & clients should be transparent.
2. Do you provide project management services?
This is another important question that you should ask your architects before hiring them. The best residential architect in Dublin always provides project management service in every project. The service mainly includes:
Managing the entire project
Helping you hire good contractors
Checking or investing the working process of contractors.
Developing design adjustments
Reviewing the invoices properly

So, before you hire them, never forget to ask about these services. Some of them like reviewing & inspection is part of their job.
3. Do you have your own style?
The good architectural companies in Dublin have some specialities. They take pride in providing high-quality architectural planning & designing services in their own style. The style & working pattern generally vary from one company to another. Apart from that, some companies prefer overriding sensibility that they generally bring to all their projects. By communicating about the signature style of a reputable architectural company, you may decide & understand whether it is ideal for your project or not.
4. Do you provide a budget estimation list?
The domestic architects in Dublin generally charge a total project cost depending on the project complexity, services provided and additional services. Good & reputable architectural companies always provide a budget estimation report to their clients before starting any project. As a result, you will get a great idea about the total project cost. Proper budget estimation helps to run a project very smoothly. Apart from that, you can also keep your eyes on the additional services provided by them.

Trusted & reliable architects always clarify their doubts and provide proper answers to these questions. They always prefer to maintain a good relationship with clients & contractors.