RIAI Publishes Recommendations on Designing Homes for Ireland's Aging Population
Posted on Oct 08, 2018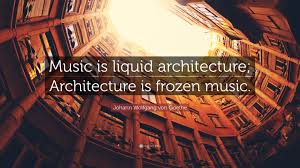 RIAI publishes recommendations on designing homes for Ireland's aging population and reducing pressure on housing sector
Details of the report by Ireland's body for registered architects were released at the RIAI's Annual Conference, as percentage of population aged over 65 is set to double by 2050
Dublin, Friday, October 5: The Royal Institute of the Architects of Ireland (RIAI) has published a new research report with recommendations on designing homes for Ireland's aging population, which the body says will ease pressure on the housing sector in general.
The RIAI's 'Designing Homes for an Ageing Population' report was published at the RIAI Annual Conference, a two-day event which got underway at the RDS in Dublin today. The largest gathering in the architectural calendar, the conference was attended by over 500 delegates from Ireland and abroad.
The percentage of the Irish population aged over 65 is projected to double by 2050 to 25%. The most recent Census revealed that there are already a large number of homes across the country which are being used sub-optimally, most frequently by so-called 'empty-nesters' who continue to reside in large family homes after their children have moved into their own accommodation. At the same time, many couples are struggling to find homes with enough rooms to accommodate their families. The 'persons per room ratio' is commonly used to measure the level of crowding within households. At present, under 10% of the population lives in homes with more people than rooms, while many others struggle to find homes large enough for their growing families.
Launching the report at the RIAI annual conference, Kathryn Meghen, CEO of the RIAI said: "People deserve choice when it comes to the most appropriate housing for them. With the ongoing pressures on housing supply, it's essential that we examine new ways of freeing up larger family homes and delivering purpose-built apartments and houses for older people, either in specially-designed developments or within housing developments. We need to provide additional housing which is close to transport, shops and community facilities in our existing towns and villages, which will provide choice for those who want to move to smaller homes but within their community."
The RIAI's 'Designing Homes for an Ageing Population' report contains five key recommendations:
Identify and acquire appropriate housing and development sites for purchase by or lease to older people.
Support those who wish to downsize with financial solutions, such as short-term bridging finance options and tax measures.
Increase density in existing towns and villages and invest further in public transport between urban areas.
Commit to delivering a sustained housing supply, which is specifically designed with older occupants in mind.
Use effective urban design to create more age-friendly built environments, with a sense of neighbourhood to reduce fear, isolation and loneliness.
David Browne, President of the RIAI said: "When it comes to residential planning, it is often said that we don't just decide where people should live, we decide how they should live by building very prescriptive housing options. We should be able to offer people housing solutions that suit their lifestyle and there should be flexibility built into the system to reflect people's changing housing needs as they age and move through various life cycles."
Opening the RIAI Annual Conference, Minister for Housing, Planning and Local Government, Eoghan Murphy, TD said: "The architecture profession provides a vital service in supporting planning for the future and designing the quality built environments in which we live, work and enjoy our lives. Ireland 2040, the National Planning Framework, centres on practical ways to enhance our environment and quality of life through long-term planning."
The theme of this year's RIAI Annual Conference was Leadership, Innovation, Creativity. Among the speakers was LA-based architect Michael Maltzan, who has designed a number of award-winning residential developments to address the problem of homelessness in California. As well as the residences, the building designs incorporate a new type of shared public space for community and wellness programmes and an onsite medical clinic, offering permanent supportive housing for those who formerly had no home.