What Are Some House Extensions You Can Execute Without Permission
Posted on Mar 15, 2023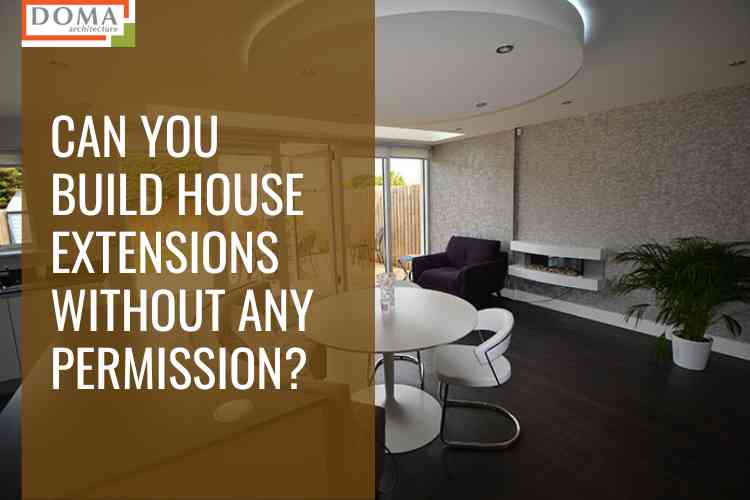 You can easily increase the amount of usable space in your house by adding to it. A house extension not only increases the amount of room in the existing house but is also far more practical than buying a new house. However, the authority will require planning permission if you intend to extend your old house. For the aim of extending your house, the architect you engage should be able to advise you on the necessary permissions.
Let's have a look at certain exemptions that do not require you to apply for permission.
The Original House Plan
You can carry out the building to a certain amount without needing a second permission if you plan to extend the house beyond its original rear garden. The current maximum limit stands at 40 square metres. As a result, you are not allowed to increase the rear garden's entire perimeter to over 40 square metres. If you intend to extend further, you must apply for the necessary planning permission to validate the building. Additionally, there must be at least 25 square metres of open private space on the land when enlarging the rear construction of the house.
Extension Above Ground Level
When it comes to house extension above the ground, you have permission to extend the house vertically to only a set upper limit. The upper limit for semi-detached houses or terraces is 12 square metres. But for detached houses, the upper limit is 20 square metres.
Garage Or Shed
For domestic use garages or sheds that are located at the back of the house and the floor area of the garage or shed is less than 40 square metres, you can extend it up to 25 square metres without seeking planning permission s. However, if you are changing the material purpose of the garage or shed from domestic to commercial, then you will need permission. Also, you have to keep in mind, the new extension does not reduce the open private area at the back by even an inch beyond 25 square metres. For additional information, you can contact your
house extension architect
.
Front Porch
As long as it is more than 2 metres away from a public road or sidewalk and has a surface size of 2 square metres or less, you have permission to construct a front porch. The porch's roof cannot be taller than 4 metres if it is tiled or slated, or 3 metres if it has any other kind of roof.
These are some of the many clauses that exempt you from seeking planning permissions. However, this is a small list of many such exemption limits. A house extension architect will be your best help when it comes to seeking planning permission and exemption. Thereby, whenever you are planning a house extension it is best to consult a house extension architect in Ireland to lay the facts out for you.