Why are the 3D Architectural Design Services Given Importance?
Posted on Sep 30, 2020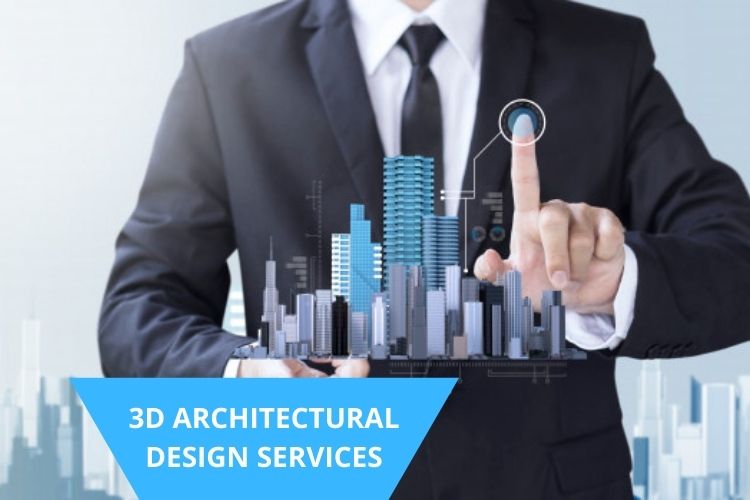 Everything you are seeing around you are the impacts of architecture. Each building is meant to serve dual purposes while being in-lined safety standard, please the eyes, and ensuring the buildings are durable. Everything comes within the threshold of architecture design services. So the architect has to be extremely careful for the project to meet with success.
But when you look at the 3D Architectural Design Services, then you can even look at its impressive distinctive style. So the house you have decided to build must be equally peaceful and happy. The bright appearance of your house effectively highlights the creativity of the architects. They blend architecture with art for creating marvels, which never lose its taste and trends. Even if you talk to the students studying architecture, you can know the great architects had created designs in the past, which continue to inspire them. The exceptional designs attract the attention of the viewers, which provide both happiness and warmth just at its look.
Why are the Architectural Designs Important?
If we look at the famous architectural buildings like the Leaning Tower of Pisa, the Taj Mahal, the Great Wall of China, and the Eiffel Tower and more - we can check out that they are upholding their aura thanks to their architecture. The architects had a finely blended history, size, beauty, and art distinctively with architecture and now they are attracting innumerable worldwide tourists.
At present, the buildings are constructed using the new-age technologies supported by the innovativedesigns, which add to their marvelous charms. Architectural designs shall continue to inspire the generations, thanks to the 3D Architecture Designs. The architects depend on them for tracing great designs for constructing buildings, which could be residential houses, corporate headquarters, education, and health centers, and museums. Even the modern-day malls bear traces of most appreciated architectural skills. The interior designers along with the architects play a combined role to create inspiring office spaces for everyone to take interest in their works.
Even the homes designed and constructed for the nuclear families contain the design elements brought forth by innovative technologies. 3D Architectural services have taken architecture to a great level thereby making it more advanced, extraordinary, and truly inspiring. As the architectural trends are moving faster, modern architects can create designs faster and in line with the needed directions by the aid of the best technology.
If we are to compare the architecture of the past with the present, then the line of the difference comes out that the architects now can design and construct the buildings faster and with more details than the past. But old or new, the classic architecture designs attract the beholders' eyes and achieve their appreciations, irrespective of their construction era.