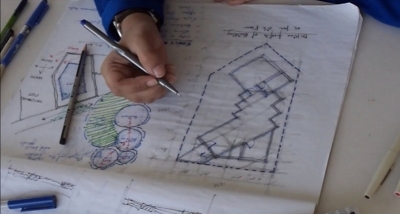 Architectural Design and Planning Services
DOMA Architecture is a Practice focused on providing Architectural services for the design of homes and Residential Developments. We are passionate about bringing the benefits of good architectural design into every project. We know that we can bring added-value to your project by helping you to make cost-effective decisions, managing competitive pricing of tenders and monitoring quality at every stage.
We recognise that most end-user clients will not have engaged Architects services previously and therefore we work hard to guide you through every stage of the process. Our project process is typically broken down into six phases;
Feasability, Survey & Briefing
Sketch Designs / Design Reviews
Final Design / Planning Application
Detailed drawings & Tender
Contractor Appointment / Construction Stage
Completion / Snagging / Certification
During Stage 1 we discuss all aspects of your project objectives in order to fully understand your priorities. This detailed assessment, briefing and analysis allows us to focus our designs on solutions which are relevant to your family and the project objectives, and the project budget.
During Stage 2 we develop and present a range of design solutions which meet the brief criteria. This process usually produces one or two preferred solutions. At this point we will have the designs Cost-checked, either by a Quantity Surveyor, or by contractors themselves, to ensure that the project is within your budget.
During Stage 3 we finalise the design, in response to the Cost Check, and submit a Planning Application, if required.
During Stage 4 we develop the design drawings to show construction detailing, and prepare a specification of materials and finishes for tender. We like to have a high level of client involvement at this stage to ensure that your quality & budget expectations are balanced.
During Stage 5 we prepare and execute RIAI Contracts with the Contractor who submits the lowest bid, monitor the work over the construction period and verify payments.
At Stage 6 we verify the quality of the completed project prior to handover and provide certification documents for your records.
Other Services