How An Architect Can Help You Plan A Home Extension?
Posted on Dec 23, 2022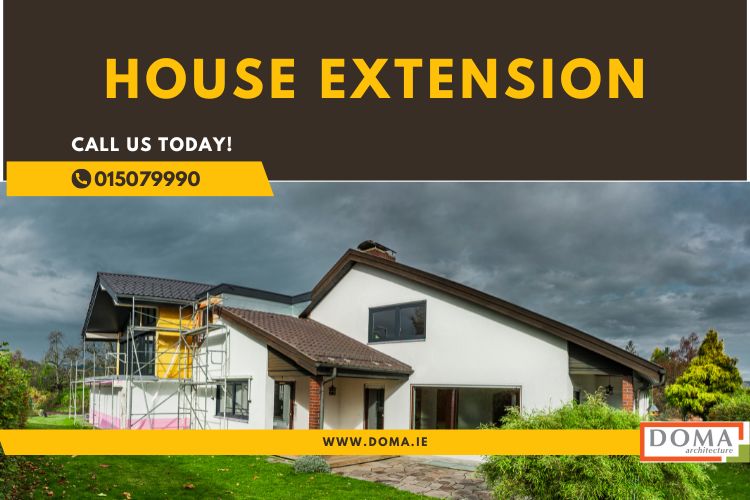 House extension is a practical way to add more physical space to your house without the need to change your Eirecode. Time can sometimes take a toll – shrunk walls narrowing down the liveable space calls for a house renovation. Too true, house extension is a part of a renovation that adds life to the home structure. But if we are to go more deeply, then the analysis will point out the flourished family size. Unless accommodation is up to the mark, then how will family bondage thrive?
This is why growing family size is one of the leading reasons why people seek larger spaces for accommodation. Is moving to new spacious property a feasible option for one and all? Better to avoid the hassles.
House extension is an amicable solution for people who are not willing to move into a new house but want to extend their liveable space. Summer holidays are the best time to start. However, a house extension is not a simple architectural enhancement but rather a complicated process which requires the supervision of an architect with house extension expertise. DOMA Architecture helps to flesh out the home extension process for a homeowner from the start.
Let's see how an architect who specialises in house extensions can help you out -
Phasing Out The House Extension Process:
No matter the scale of your house extension project, big or small, having active construction taking place in your house for a prolonged period can be an inconvenience. This means you will not be able to access your house and your movements will be restricted. Did you ever think of constructively utilizing the summer holidays?
The right time to engage in a such comprehensive process is the summer holidays. An architect with extensive knowledge of house extensions can give you advice on when to begin the process of building a house extension. Along with that, they may also help you arrange your house extensions so that your entire house is not engaged in construction at the same time. Plan wise, plan smart – summer holidays in Ireland will not go to any waste. Satisfaction matters at the day's end.
Analyse The Existing Design:
So, after having a conversation over a cup of coffee with the architects? Now leave it all within the architect's threshold. Architects will start by understanding the existing house plan and then take to drawing the changes to the structural designs. To make sure the house plan is complete with all the information about the house's architecture, the architects figure out the features to be moulded.
Be Imaginative Within The Limited Space:
When it comes to a house extension, an architect has to work within the limitations of the land and the existing structure. Therefore, an imaginative architect will apply their technical knowledge and creative thoughts to extend the physical space.. If a house has a distinctive architectural style then an architect will adapt to its style and chalk out the house extension design.
Planning Permission:
An architect can also help you understand whether you will require planning permission for a house extension project from the local authority or not. For instance, you will need to seek permission from the authorities if the extension project adds more than 40 square meters to the original floor area. Your house extension plan may be subject to pre-approval from local authorities under other clauses as well. An architect who has managed various
house extension projects
will be able to guide you better.
Ready to take the plunge? Just be confident about the ideas you have for communicating flawlessly with architects. Doma Architecture is here to do it all. Should you worry then? Here are the listed ways how architects plan a house extension project. Before it's late, shake hands with the architects on time. Your project will be treated with equal emphasis with the others in the pipeline.