Responsibility Of An Architect In Constructing A Building
Posted on Jan 27, 2023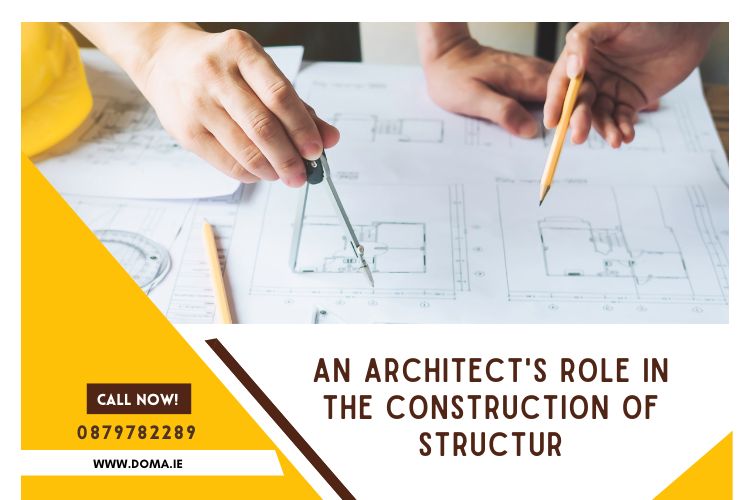 A client hires an architect to design a facility based on the client's ideas and requirements. Architects use the environment as a canvas. They have the ability to turn blueprints into actual buildings. To satisfy the client, they create designs that are more creative in terms of aesthetics. The structure designed by an architect should not only meet the creative taste of the architect, but it should also meet the Dublin codes. As a result, architects play an important role in construction because they are in charge of the visual appearance of buildings and structures prior to the final structural design.
Allow us to elaborate on the various roles and responsibilities that an architect assumes:
Creating Designs:
This point is a natural extension of what is mentioned above. As one may say, the basic job role of an architect is to design compelling structural designs that don't only meet the creative aspect but also fulfil practical requirements. Understanding the nature of the building, geographic terrain and climatic conditions an architect creates a design.
Co-ordinating With Others:
Big projects often demand the input of more than one architect and other heads of construction. From the very genesis of the projects, the involvement of the architect is crucial. The architect doesn't only work to extract the vision of a project from the client but also helps the structural and civil engineers in translating the designs into reality. Thereby, architects play a key role in coordinating the structure of any building. This involvement of architects can be observed in varied small to almost all big projects in Dublin.
Applying For Planning Permission:
When a project is being developed, it requires various planning permission from the local authorities. These permissions help to ensure that the project does not contravene any law of the land. In Dublin, architect on behalf of their clients often communicates with local authorities.
Supervises The Project:
The work of an architect is not over on the drawing board. Along with designing plans and seeking appropriate permits from local authorities, they also have to supervise the construction of the projects along with engineers. An architect will also scrutinise the condition of the site that is being developed, the quality of material used and the safety of the construction site. This is an extended role of an architect beyond the canvas that demands more of their involvement.
These are some of the many roles and responsibility that is offered by an
architect in Dublin
or elsewhere. Thereby, the role of an architect in the development of a project is not one-dimensional. Rather the role of an architect is more involved in the success of a project.